Check Out Louie XO – The Slim Reaper from Columbus Ohio
Louie XO is an 25 year old up and coming artist from from Columbus, OH.
Growing up on the South & East side of Columbus Louie eventually moved to the south finishing school in Alabama where he grew a liking for the styles of lil Uzi vert, Pi'erre Bourne, Young Thug & the genius, mellow, samples of Kanye West, Louie pick and chose parts from each artist to make the geek star we all know and love today!
If you're looking for somebody with hype, style, lyrics and that brings excitement to everything he does, with a beard as colorful as his words, you will not be disappointed when you cut on Louie XO.
Louie's new project Slim Reaper is his 23rd project released on Halloween, currently released only on SoundCloud, YouTube, Audiomack, and LouieXO.net, XO really kept his word promising the hype with hard hitting and catchy songs such as "WTR" featuring Shaway & Luhswaggstarr prod by W4ddles, Wicked, Bootman, and Outta Body prod by one of the worlds next big producers in Bainz who has worked with the likes of Duwap Kaine & many more big SoundCloud artist on the way up to the top. Louie XO's "WTR" has become so popular on TikTok and Instagram it gained Louie a little more success in which he gained a larger following to the point he has become a paid Instagram influencer for music, some modeling, Branding, and advertisement so make sure to be on the lookout for more from Louie XO and his label TBA & TGA featuring artist such as Luhswaggstarr, Devinmedina, Tee6lurz, and Kurse.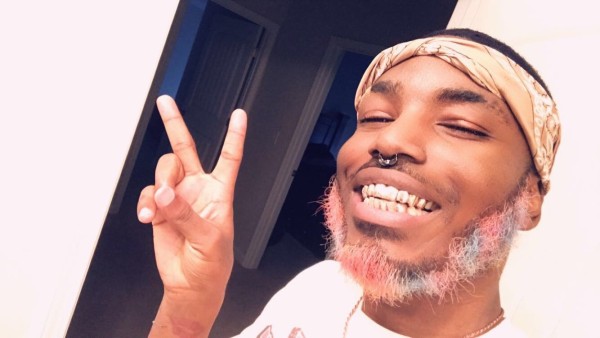 Louie XO first popped on to the music scene with songs like Show it++, Team Rocket, and Vibe but his most balanced / fan favorite project is "Thot Boy Extended" this kid may be one of the future young wave greats with his creativity and poetry with words the 25 year rockstar didn't grow up the best but eventually overcame in life and got the opportunity to live better working with the likes of Lil B, taking pics with famous dex, 21 Savage, NBA Young Boy, Lil pump and his biggest influence Lil Uzi vert.
I promise If you take a chance that Louie XO will be a future great and a future playlist add for all around the world…
Media Contact
Company Name: Louie XO
Email: Send Email
Country: United States
Website: www.LouieXO.net